Our products
We successfully launch and promote medical devices and food supplements
Feelwell
Biologically active food supplement preventing osteoporosis.
Poxclin
Medical cooling hydrogel to relieve symptoms of Chicken pox
Nasaval plus
Nasal spray all natural blend of cellulose, peppermint and odour controlled wild garlic that is clinically proven to provide fast acting protection from airborne germs. Trasferred to the company Zambon/
Nasaval
Nasal spray against hay fever and airborne allergens with a revolutionary cellulose powder allergy management system which shields and protects the sensitive lining of the nose Transferred to the company Zambon
About us
From 2009 Pharmaval successfully presents on Russian pharmaceutical market a range of European highly effective products. Today our registered and promoted product portfolio includes POXCLIN – coolmousse for chickenpox symptoms relief, FEELWELL – food supplement for osteoporosis prevention. In 2009 two nasal powder sprays – NASAVAL (for flu & colds prevention) and NASAVAL PLUS (antiallergenic) – were launched on the Russian market. Later these two products were transferred to Italian pharmaceutical manufacturer Zambon. Besides, Pharmaval provides a wide range of services for those, who need professional assistance in launching or developing pharmaceutical business in Russia, CIS and Eurasian Economic Union.
Distribution

Exclusive distribution in Russia

CIS and EEC Promotion

Whole range of promotion services and activities

New products

Marketing research and new products launch

Registration

State registration and certification
News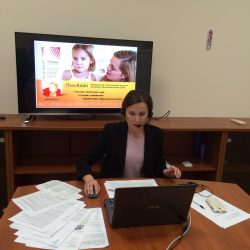 May 24th the company "Farmaval" together with company "Katren" held a webinar on the medical device Poxclin "Modern approaches to the treatment of chicken pox symptoms" for employees of pharmacy chains. The webinar was attended by 129 pharmacists.
Previous
Next
Connect with us
Leave us message